Scrolls
Fav TV Shows of All Time
24 September 2006, 02:50 AM
Brucy Braless
Fav TV Shows of All Time
Can be current stuff too..
I have to Say XENA has never been topped.
Battlestar Galactica & LOST
have displaced my old #2 fave StarTrek NextGen.
& Istill have a fondness for La Femme Nikita.
thats my top 5 I guess..
On a more serious note..
60 Minutes
Nova
Frontline
NOW
are shows I hate to miss...
Haha Mostly PBS ..see

I guess Im not the old scratch & sniff armpit you all thought I was..LOL
I said Duh!
24 September 2006, 08:47 AM
beauTifully tragic
i'll try to think of more..
newer:
xena
CSI
buffy
battlestar galactica
veronica mars
older:
laverne and shirley/happy days
soap
26 September 2006, 12:32 AM
Brucy Braless
Soooooo.... Like no one ELSE watches TV...???
OR are y'all just Ashamed to admit your favs...
Hmmmm???
I know there are no favs you just randomly turn on the TV & just start watchin...or not...
26 September 2006, 09:25 AM
XF3
okay okay....I'm here....you know how I love lists!

(how did I miss it??)
Xena
Buffy
Amazing Race
Roseanne
The Cosby Show
Dick Van Dyke
Will and Grace
Law and Order: CI
Law and Order: SVU
(new fav) Veronica Mars
I'm sure I'll be back.
-----------------------------
My Space
26 September 2006, 11:54 AM
Shawn
In no particular order.
Law & Order
Northern Exposure
Laverne & Shirley
Xena:WP
M*A*S*H
Absolutely Fabulous
Firefly
and lately Without A Trace has been sneeking in there
and China Beach (thanks for reminding me
lila
This message has been edited. Last edited by: Shawn,
>>>>>>>>>>>>>>>>>>>>>>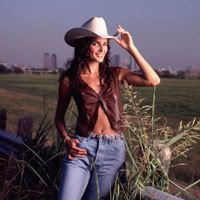 27 September 2006, 06:54 PM
lila997
Judging by the TV on DVDs that I own (or covet) I guess I'd say (off the top of my head & in no particular order):
*glances over at dvd shelf*

Xena
Buffy
Lost
Six Feet Under
Veronica Mars
China Beach
(don't own, just covet)
In their day I also loved...
FriendsCagney and Lacey
(I know, how totally 80's/early 90's of me!)
Wonder Years
(ditto above comment, I know!)
Degrassi
(since you are already laughing)
And the two shows that "coulda been contenders' for my list if they had just been given a fair shot:
Wonderfalls
Firefly
----------------------
06 May 2008, 10:17 AM
Argeaux
Xena
Dark Angel
Buffy
Twin Peaks
Absolutely Fabulous
Special mentions to Gilmore Girls, early Doctor Who, Press Gang and Degrassi High.
"Everybody wants something, they'll never give up. Everybody wants something they'll take your money - - - and never give up!"
~~~~~~~~~~
06 May 2008, 07:37 PM
xenacrazed
in no order whatsoever cept how they come outta my memories misty water colored memories-
Xena
Beauty & the Beast (first 2 seasons only)
Twin Peaks
Scarecrow & Mrs King
Remington Steele
X-Files
Hawaii 5-0
Twilight Zone
Addams Family
Bewitched
Simpsons
The Avengers (the Linda Thorson era only)
Dark Shadows
i haven't liked any new show since Xena. i only watch the Simpsons now and it's not that funny anymore. Even cable movie network packages must be changed every few years cuz they run the same ol same ol (cept maybe Sundance & IFC).
01 July 2008, 03:03 PM
TiggsWP
OK...I'll take the bait....
Xena (of course!)
Lois and Clark
Babylon 5
FRIENDS
Firefly
Buffy
ALF (though I haven't seen it in a while)
28 July 2008, 06:25 PM
CallistoTheInsaneOne
Xena there is NOOO competition to it.
Charmed
Bones
NCSI


You're trying to figure me out?...I'm flattered
31 July 2008, 04:55 PM
Shawn
Would like to update my list with
BONES
Wonderfalls
Ghost Hunters
and....
TOP GEAR!
>>>>>>>>>>>>>>>>>>>>>>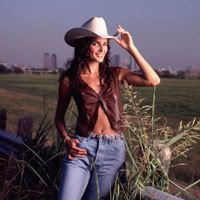 25 April 2010, 06:52 PM
xenacrazed
after i'm done watchin xena eps again, after i've seen my favorite xena eps again, i'm gonna watch Twin Peaks (3rd on my all time list) all the way thru. The movie, the pilot movie, then the series. This is my plan though i hate giving up xena again. Tis gonna be painful... so i may have to watch a xena ep every other weekend or sumtin to feed my xena need.
24 May 2013, 09:04 PM
Thersites
Well current 2012 -13 schtuff:
Game of Thrones
Walking Dead
Revolution
Person of Interest
Nikita
Suburgatory....
But we are already drifting away from Great...
25 May 2013, 12:08 AM
xenacrazed
current tv shows?
not much choice
New Girl
Beauty & the Beast
that's all for me
08 October 2015, 10:33 AM
<Xenafan2233>
Xena Warrior Princess, smallville