14 July 2006, 05:38 AM
TiggsWP
Firefly...
Ok, so I know Firefly isn't exactly new, but it's NEW to me!!! I am halfway through season one and I LOVE THIS SHOW!!! I can't belive I missed out on it for so long!!! Bad Tiggs, BAD!
15 July 2006, 08:47 AM
Argeaux
Yes, awesome show. Can't believe it got cancelled.
I also found a Serenity comic the other day which was co-written by Joss Whedon. That will help with your withdrawals.
Jayne rocks and Kaylee is the best.

~~~~~~~~~~
15 July 2006, 06:56 PM
TiggsWP
Kaylee is the best!!!! I adore her! Who is she in real life? Jayne is ok, but I am a bit more partial to the Captian, myself.
16 July 2006, 03:09 AM
Argeaux
I'm a bit more partial to Zoe.
It seems that, in order for something to be truly considered in the genre of "action woman" drama/comedy, Gina Torres must appear in it.
Xena, Angel (so sort of Buffy), Alias, Firefly, the Matrix.
~~~~~~~~~~
16 July 2006, 08:26 AM
beauTifully tragic
zoe..my favorite gina torres role
next you need to watch the movie 'serenity'
17 July 2006, 02:13 AM
TiggsWP
Oh don't get me wrong, I love Gina Torres, have ever since Herc. She is amazing. But I thought Kaylee's character was a bit more unique, definately something I didn't expect.
Ok..now the real reason for coming here to post. THAT'S IT??? THAT'S ALL THERE IS? THESE 2O SOMETHING SHOWS AND A MOVIE? I am so sad now, I want more. This is like a cruel joke.



17 July 2006, 08:18 AM
Argeaux
I told ya - comic book.
With a full page spread of ... Kaylee.

~~~~~~~~~~
17 July 2006, 05:46 PM
Shawn
Arista
turned me into a BrownCoat.
Without a doubt, one of my favorite shows ever.
I loves me some Kaylee, but I have to admit I adore the entire cast. Wasn't too fond of Inara at first, but grew to like her as well.
Good taste
Tiggs
. Next see what you think of Wonderfalls. Not SciFi, but oh so good.
>>>>>>>>>>>>>>>>>>>>>>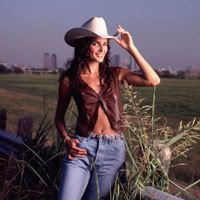 18 July 2006, 04:22 AM
Argeaux
I watched one episode of Wonderfalls and I wanna see the rest of it, but it's not available yet on DVD in Australia.
It seemed like a really fun, quirky, unique show.
~~~~~~~~~~
19 July 2006, 12:36 AM
TiggsWP
Ahhh...now if only I could actually see well enough to read the comics. I may have to give 'er a go though.
Thanks shawn. Glad you think I have good taste, not everyone agrees. (not talking about any of u guys)
Isn't the actress who plays Kaylee in Wonderfalls? Did u know she also used to play in a show on The Disney Channel. I couldn't figure out, for the life of me, why I knew her. Untill I saw that.
19 July 2006, 11:20 AM
Arista
Kaylee is played by actress
Jewel Staite
. And yes, she was in "Wonderfalls." She plays poor Eric's cheating estranged wife, Heidi.
20 July 2006, 09:16 AM
Argeaux
Is Heidi the one who moved in with a woman, and then Eric turned up on her front doorstep and they had sex?
~~~~~~~~~~
21 July 2006, 08:19 AM
Arista
quote:

Originally posted by Argeaux:
Is Heidi the one who moved in with a woman, and then Eric turned up on her front doorstep and they had sex?
Uhh, not that I remember. Heidi is the one who Eric married. Eric went out to get something and came back to the hotel to find her doing some interesting sexual things with the bellboy. She had an obsession with the thread count of sheets and Eric said the high count in the hotel sheets must've gotten her excited.
That's how he ended up in Niagra... they were on their honeymoon and after she broke his heart, he just never went home.
I think you're thinking about the Russian mail-order bride episode. Different people.

21 July 2006, 11:26 AM
Shawn
Okay - scroller gathering!!!!!!! I think we should all meet in a central location - sayyyyyyy Hawaii? and have a Firefly/Serenity/Wonderfalls whatch-in.
Then we all must run to the ocean and dive in naked!
It's Friday, it's been a long week and I really have no other explanation for what I just typed.
>>>>>>>>>>>>>>>>>>>>>>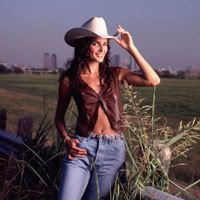 21 July 2006, 03:16 PM
beauTifully tragic
i'll take video.. and ponder hawaii being the center of the universe

21 July 2006, 03:45 PM
Shawn
LOL - not sure what got into me this morning.
Hawaii? Must have just been the first thing to pop in my head.
>>>>>>>>>>>>>>>>>>>>>>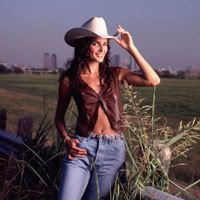 22 July 2006, 10:48 PM
TiggsWP
Hey, I'm all for a trip to Hawaii, and all that other fun stuff too!
27 July 2006, 05:08 PM
TiggsWP
I finally watched Serenity, got to admit, I didn't like it nearly as much as the series. It was still good, but I think I just like the continuing stories better.
12 December 2006, 09:18 PM
Meredith Gentry
Firefly was another work of genius by Joss Whedon. I loved Mal and worshiped Wash.
One of my favorite set of lines was between Kaylee and Wash.
K:Wash, tell me I'm pretty.
W:If I were unwed, I'd take you in a manly fashin.
K:Because I'm pretty?
W:Because you're pretty.
Gorram Fox didn't know what a good thing they had and screwed it over >_<