Scrolls
Best Entrances by movie characters
21 November 2005, 11:25 PM
Smirk Morgan
Best Entrances by movie characters
What are your favorite entrances in film? Was it Darth Vader's appearance in
Star Wars
? Was it the relaxed lounging Han Solo in the same film? Was it the entrance of the children in
The Sound of Music
? Ted Striker in
Airplane!
Little John in
The Adventures of Robin Hood
(1937)? Perhaps it was actually the re-entrance of a character such as Wesley or Inigo or Fezzik in
The Princess Bride
, Leia in
Return of the Jedi
or Gandalf in
The Two Towers
?
What was it about the entrance that made it so great? Was it the style? the comedy? Was it the thrill of seeing the character?
I think my favorite entrance in recent years was Jack Sparrow's in
Pirates of the Caribbean
. I loved how the camera is tight on JD's face as he's hanging on the crow's nest of his ship looking for the shore with grand music playing...then it pulls back slowly to reveal that the "ship" is in fact just a boat. A leaky boat, which proceeds to sink lower and lower as it sails into port, until the captain steps off the crow's nest directly onto the dock and strolls into town with aplomb.
Unexpected, theatrical and absurd. And it tells us a heck of a lot about the character.
What about you? What's your favorite cinematic entrance?
22 November 2005, 02:12 AM
xenacrazed
i like exiting cinemas best cuz i hate movie theaters. But that's not the what ya mean, eh?
King Kong stomping his way through the jungle for Fay Wray, now there was a great entrance. Boris "why did the man never win an Oscar?" Karloff as Frankenstein's monster, first walking into the castle light. Bela Lugosi as Dracula creepin' down the castle stairs to greet Reinfield.
Julie Christie's characters always made a great entrance,as in "Dr.Zhivago", "Fahrenheit 451", "Far From the Madding Crowd", didn't matter if she was running or just leaning against a wall or sitting down, she always took over the screen and made her entrance memorable.
22 November 2005, 07:56 AM
zoom
John Travolta in
Saturday Night Fever
Tim Curry in
The Rocky Horror Picture Show
more as they come to me...
WHAT WOULD XENA DO?
are you sitting on the soap?
sometimes, you just have to say 'what the f...'

22 November 2005, 08:27 AM
zoom
Juliana Moore in
The Big Lebowski
WHAT WOULD XENA DO?
are you sitting on the soap?
sometimes, you just have to say 'what the f...'

22 November 2005, 09:39 AM
XF3
Elizabeth Shue in
Adventures in Babysitting
-----------------------------
My Space
26 November 2005, 01:41 AM
Salem
I liked Dustin Hoffman's entrance in
Hook
. Seeing the hook as it's being brought to the ship, with the music building up and all the pirates chanting..
____________________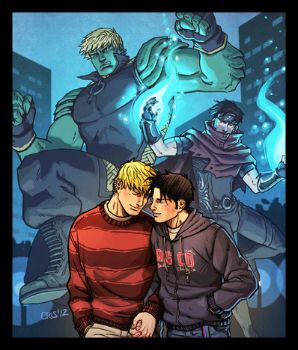 26 November 2005, 10:16 AM
lila997
Oooh. You people are good. I have to agree with many of the choices already posted.
Adding some family movies...
Wizard of Oz
: When the Wicked Witch's alter ego Miss Gulch is introduced on her evil bike. Can't you just hear the music now?
Also
Willy Wonka
(Gene Wilder) hobbling down the red carpet ...stumble..fall..somersault...TA DA!
Both entrances tell you lots about the character before they even utter their first line. I like that.
----------------------
27 November 2005, 12:35 AM
Argeaux
I like the first time Tom Hanks' character in
A League of Their Own
enters the women's changeroom and takes one of the longest leaks in the entire world (so much so that
Doris
starts timing it).
Again, the entrance says a lot about his character at that stage of the film.
~~~~~~~~~~
27 November 2005, 01:01 AM
Brucy Braless
X E E .. N u h h h h
in the first Xena:Warrior Princess Movie....
You know it just hasta happen.....right?
27 November 2005, 11:31 PM
Thunderstruck
Nobody the Indian, in Dead Man.

That is just...magic. "STUPID F**KIN WHITE MAN!"


Draco in Sorcerer's Stone. "So it's true. Harry Potter has come to Hogwarts."
Hermione in the same movie.

Hell, Hagrid in the same movie.

Chance in Homeward Bound, the Incredible Journey...the voiceover makes it sound like he's a person to anyone who doesn't know the movie, lol...then you see this dog eating a polyester blouse...classic.

"People say I make strange choices, but they're not strange for me. My sickness is that I'm fascinated by human behavior, by what's underneath the surface, by the worlds inside people."

~~Johnny Depp.
18 January 2006, 01:39 AM
TiggsWP
For those of you who Haven't seen it, yet. Family Stone has one of the best character enterance. A little background. Family Stone is a story about a family whose member are getting together to celebrate Christmas and meet "the new girlfirend". The first scene where you meet the entire family is just great. Chaotic matery if you ask me.
31 May 2013, 11:17 AM
xenacrazed
Hulk & Thor's entrances in "The Avengers"
Jen Con in "Dark City"
06 October 2015, 01:15 PM
<Xenafan2233>
Johnny Cage, Mortal Kombat Movie.