03 October 2005, 03:51 PM
XF3
Amazing Race 8
Okay. Seeing as I love this show I am giving the families idea a chance. I kinda sneered at the initial idea but maybe it'll grow on me.
I did love the part with the amish buggys and as the mom is pulling it the one kid starts singing...."She'll be comin' round the mountain when she comes."
I can't stand the family from Jersey. I would have bet money and lost that they would have been eliminated from that round. I wonder if you can be eliminated for being annoying. Well I guess than we could get rid of the pink cheerleaders. Bleh.
So anyways...anyone else watching??
19 October 2005, 06:11 PM
Shawn
I watch every week. Does anyone know if they will leave the US or is the family edition only in the US. One of my fav parts was seeing all the cool places. The history part has been cool though.
>>>>>>>>>>>>>>>>>>>>>>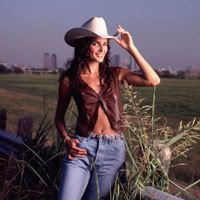 19 October 2005, 06:22 PM
lila997
I was wondering if they leave the U.S. as well- or of they travel by plane.
Not sure... there is certainly enough to see in the US but some foreign soil and cultures would be interesting too-especially with the little kids.
19 October 2005, 09:39 PM
XF3
Rachel was thinking it might be too hard to leave the US with the kids and all...I don't know though....yeah I'm still waiting for that one. Anyone got a favorite team yet?
21 October 2005, 06:36 PM
lila997
I liked the Black family but that was short-lived. Then I liked the Aiellos, mainly becuase they are locals. Now I am not sure. I kind of like the dad and daughters (probably cause I am a daughter of a dad

) but otherwise I am not sure.
04 November 2005, 12:53 PM
XF3
I hate that I haven't picked a favorite team this season yet. It was the team with the kids but now they're gone.

It seems like it's gone so super fast that it's too hard to really get to know the teams. Whenever you see them they are either yelling at each other or becoming looney. Sceaming girl groups are never a good idea. I can't wait till they go back to pairs. Bleh....thanks for listening to me rant...lol
04 November 2005, 05:14 PM
Gabber
I was rooting for the kids and now they're gone. I actually cried when the little girl was all tearing up and the boy looking at her trying not to cry too... oh dear God!



Now I don't have a favorite team. They took away the best kids I've ever seen in my life.

~Gabber
05 November 2005, 01:15 AM
XF3
I so know what you mean. That made me want to stop watching the season all together. They are definately an awesome family.
07 November 2005, 09:33 AM
TwinXenas
Our favorites are:
The Bransen Family
The Godlewski Family
The Gaghan Family
We're sad to see the Gaghan Family go. We don't like The Paulos much because of the sons' disrepect towards their mom. We feel sorry for The Weavers sometimes.


********************
"Worry is the darkroom in which negatives can develop."