Scrolls
Survivor Guatamala
16 September 2005, 08:29 AM
zoom
Survivor Guatamala
man, i'm liking this one. Nakum is damn lucky they have Martha (i think that's her name...it always takes me an ep or two to get em all sorted out...the nurse/practitioner) or most of the males in their tribe would be toast. i'm not sure at this point that they aren't. it always amuses me when the big burly guys crap out while the gals keep on truckin'.
WHAT WOULD XENA DO?
are you sitting on the soap?
sometimes, you just have to say 'what the f...'

16 September 2005, 10:29 AM
WXF
I know! Yeah they're damn lucky they had a nurse on their team. It takes me a while to get them sorted out too. I was glad the other team won-what's their name-Yakha?-Anyway-I'm glad they won. I always liked Stephanie from last season. WXF

16 September 2005, 11:06 AM
Shawn
This is gonna be so damned fun!
>>>>>>>>>>>>>>>>>>>>>>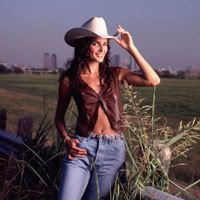 16 September 2005, 07:16 PM
lila997
Spoiler alert ep 1
Disclaimer: I have PMS.
Statement: I got a little teary when Stephenie showed up and that whole team freaked out and treated her like a rock star. (and I had already read that she was the "surprise"!)Also, teary again when Jeff told her that this is the first tribal council she did not need to attend.
I know. I am a dork.
20 September 2005, 03:31 AM
Ame
I haven't watched survivor before, but since i have no shows i watch at present, i thought i would give it a go.
I didn't want Jim to go UNTIL i saw that he had voted for Margaret (the nurse):P and i thought, my god, you were one of the ppl sick, and you;re voting out the nurse.. dumbass..LOL
so i'm now glad he did go.
I thought the guy that hurt his arm shoulda gone.
20 September 2005, 06:21 AM
Salem
I'm just happy that I learnt, through questionable means <.< that we're only barely a day behind you guys this time. I was wondering why it was in a new timeslot here. When they say 'hot off the US satellite', they ain't kiddin'!

Anyway, I don't have much to say about the first episode. I don't know anyone's names and have no favourites yet. I just wish they wouldn't show it when people throw up. I could live without the visual aid, thanks.
I don't like Bobby Jon though. I'm not against him and Steph being back or anything, I just don't like him in general. I was secretly hoping he'd be the first voted out, but then Jim had to go and bust his arm

Woulda been funny if he got voted out first, though

PS: Ame, I think Charmed is coming back next week, in the same time slot, hehehe..
This message has been edited. Last edited by: Salem,
20 September 2005, 08:09 AM
zoom
gree with you,
Ame
aout Jim voting for Margaret, but he had already cut it with me when he tried to point th finger of blame at the rest of the tribe when he was describing how he hurt his arm (the whole "...i thought the rest of the tribe had the canoe too, but when i lifted i was the only one and my arm popped..." thing soured me instantly).
and oddly enough, i had a strange hankering for Bobby Jon to go, too...
WHAT WOULD XENA DO?
are you sitting on the soap?
sometimes, you just have to say 'what the f...'

21 September 2005, 05:03 PM
Ame
Even though i have no idea who him and steph are, having never watched previous seasons.
I thought Bobby Jon shoulda gone too, him or Blake..
But after being so tough, and everyone's like, we're so cool, we have booby jon, he's one of the first ones down.
I did like how 4 out of 5 of the men were sick, and none of the women were in that tribe.
and salem I KNOW.. what will i do..
not only is it in the same time slot, but it's friday night, which i'm not home alot for anyways.. stupid stupid tv.
i'll have to set up the video on both vcr's to tape different channels. *bah*
22 September 2005, 03:15 PM
Shawn
I would love to see Steph win this. I was just scared the secret survivors would be Rob and Ambah. I actually really like the two of them, but that would have been a bit much.
I'm in a Survivor pool this year, so it's adding a little extra oomph for me watching this season.
>>>>>>>>>>>>>>>>>>>>>>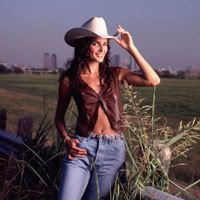 22 September 2005, 05:42 PM
Ame
Can i ask people as talk starts of each episode, that the first person does spiler space and say.. spoilers for ep 2 etc
so if i am reading i know when to stop.
we're only 24 hours or so behind... but still

23 September 2005, 06:39 AM
Salem
Episode 2 Spoiler's
.
.
.
.
.
.
.
.
*
.
.
.
.
.
.
.
.
Well, I'm happy that Lydia stayed over Morgan, but if I was voting, I would've voted for that..guy..Rafe, I think.. the one who fell off the spider web and then couldn't climb up the ladder. I know that had nothing to do with immunity, but still.. I'll miss Morgans constant O_O eyes and her little pigtails, hehe..
PS: Bobby Jon makes scary faces.
23 September 2005, 07:59 AM
WXF
Yeah I'm glad they kept Lydia too. She certainly does more work around camp. I was pulling for Steph's team to win immunity though! WXF

23 September 2005, 08:08 AM
zoom
SPOILERS
it's true...they wanted to make the case thatMorgan was good at challenges, but Lydia managed to get a bag off the web, too. unlike, Rafe (just what kind of 'wilderness guide' is he...? nice guy, but he wouldn't instill confidence in me if i were in the wilderness with him). plus, she works like a fiend. AND. not al challenges are athletic. i think they'l live to be glad they kept Lydia over Miss Do-Nothing.
WHAT WOULD XENA DO?
are you sitting on the soap?
sometimes, you just have to say 'what the f...'

24 September 2005, 01:15 AM
Ame
yay, i agree too
i sooo thought they were gunna vote lydia off.
poor ol' morgan didn't see it coming.
i actually dislike rafe and i think her name is amy, on that tribe most, and amy, is main;y cause she's got these big man shoulders and they weird me out

I don't like that Judd guy, and i think blake with his constant throwing up and doing jack cause he is sick, should go next time, reagrdless of how he does in challenges, which btw he is miraculously well for each time.
i like gary, the ex footballer... dunno why though, and i like steph, and i like another guy who i don't know his name of.. *cries*
i'll go find a survivor website and find out his name.
i feel is starts with B.
24 September 2005, 01:17 AM
Ame
Brian
the guy who stuck up for Lydia

24 September 2005, 01:44 AM
Ame
Hey hopefully this helps us with names and such
Standing: Danni Boatwright, Rafe Judkins, Amy O'Hara, Gary Hogeboom, Lydia Morales, Brandon Bellinger, Brian Corridan, Brooke Struck, Blake Towsley, Morgan McDevitt. Kneeling: Judd Sergeant, Jim Lynch, Margaret Bobonich, Jamie Newton, Cindy Hall, Brianna Varela.
I just read that Danni used to be married to Wade Hayes, some country singer, i don't think i have heard of, but i thought others here might have.
24 September 2005, 01:01 PM
zoom
heh...Lydia's got a Gilligan thing going on in that pic.
WHAT WOULD XENA DO?
are you sitting on the soap?
sometimes, you just have to say 'what the f...'

02 October 2005, 03:21 AM
Ame
When Lydia travelled with the ball, i thought she was gone for good..
but then they got rid of Brianna.
i've decided that i like the blue team better, the less athletic team, i like barracking for the underdogs

02 October 2005, 03:52 AM
Salem
Heh, I thought it was funny when Lydia ran with the ball

I think I like the blue team better too, but it's too early still for me to have a favourite person yet.
I need to wait until it's down to the final two and then claim I liked them from the very beginning...
03 October 2005, 09:55 AM
WXF
Yeah that was funny. I can't choose a favorite person yet either. I usually wait until they merge. WXF

This message has been edited. Last edited by: WXF,
09 October 2005, 11:48 AM
WXF
Well Lydia was saved again! That was a twist to the game when they switched some of the team members-now I'll be confused for a couple weeks! WXF

09 October 2005, 05:46 PM
Ame
I forgot to watch survivor this week

they changed the time on us.
and charmed also wasn't on, so i just plain forgotted (charmed and survivor are on at the same time, so i usually have to tape one, if not both)
i'll have to go read about the ep.
05 November 2005, 12:13 PM
WXF
I'm glad they finally merged into 1 tribe. And I so wanted Jamie to be voted off. And I wonder who is

going to find the hidden immunity idol??
06 November 2005, 06:23 AM
Salem
I was hoping for Judd or Bobby Jon to go

Cindy or Lydia to win!

06 November 2005, 05:24 PM
Gabber
Bobby John so needs to go.
I don't care if he wanted to just make it to the jury, Brandon was a better guy and deserved it more.