Scrolls
Survivor Guatamala
10 December 2005, 11:41 AM
WXF
Survivor Guatamala
Was anybody shocked they voted off Cindy? I was.
12 December 2005, 11:02 AM
WXF
Well 1 of the people I wanted in the final 2 was in it and she won! HooRay for Danni!

12 December 2005, 01:35 PM
zoom
i was satisfied with the outcome.
the next one looks way interesting, eh?
WHAT WOULD XENA DO?
are you sitting on the soap?
sometimes, you just have to say 'what the f...'

13 December 2005, 10:08 AM
WXF
Yeah it does! And the twist of a person being exiled on that island is interesting as well as maybe a clue to winning the million!

16 December 2005, 05:36 AM
Salem
I, too, was glad Danni won

I wouldn't have minded if Steph won though. Danni looked nice on the live show.
That exile island looks like it would be nice

25 January 2006, 06:03 PM
lila997
Not that it was Guatamala but the original Survivior Richard Hatch was found guilty today and is being held pending sentencing.
I had an eye dr's appointment near the courthouse today and wondered what all of the crazy news van/media coverage was about...
http://www.abc.net.au/news/newsitems/200601/s1555486.htm
26 January 2006, 12:24 PM
WXF
Interesting! I couldn't believe it when I saw it in the news that he hadn't paid taxes on that money. I thought how stupid he thought he'd actually get by with it!
26 January 2006, 02:00 PM
Shawn
You know I couldn't help but think his claim was so bogus. If he
really
thought Survivor was at fault for his tax situation, why was he so very willing to sign up and do it all over again.
lila
, it's kinda funny, my favorite (Elisabeth) and least favorite (Hatch) Survivors are both from your neck o' the woods.
*disclaimer* I'm not so much a fan of her's now , but I loved her on Survivor. And it had absolutely nothing to do with her being cute as a bug's ear.
>>>>>>>>>>>>>>>>>>>>>>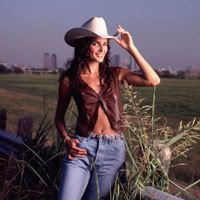 26 January 2006, 04:56 PM
zoom
i think the things they actually convicted him on weren't the
Survivor
related charges. i do so love it when smarty pants know-it-alls get brought down.

WHAT WOULD XENA DO?
are you sitting on the soap?
sometimes, you just have to say 'what the f...'