Scrolls
Survivor Exile Island
03 February 2006, 10:56 AM
WXF
Survivor Exile Island
I think those 2 older women are going to be sorry they voted Tina off and kept Chirie. I think Chirie doesn't do her part and she's not strong in the challenges. That's my opinion.
This message has been edited. Last edited by: WXF,
13 February 2006, 10:48 AM
Shawn
Did anyone else notice the music they used about midway through the show?
I rewound it twice and I would swear that it was the theme Joss wrote for Firefly.
>>>>>>>>>>>>>>>>>>>>>>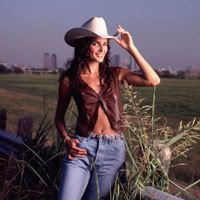 14 February 2006, 02:27 AM
Salem
Aw man, I don't think there's even been any advertisements for it starting soon here.
Here I was praising the network here for only being one day behind you guys last season, and now they look to be holding out on me

18 February 2006, 10:07 AM
WXF
I was surprised they voted off Misty. I was expecting it to be Ruth Marie by the way they were talking before they went to the council. Interesting!
24 February 2006, 12:12 PM
WXF
Ruth Marie voted off was no surprise.
21 March 2006, 10:13 AM
WXF
It's hard to believe they're down to 10 players already!
30 March 2006, 03:27 PM
Shawn
WooHoo - it's back on tonight!!
>>>>>>>>>>>>>>>>>>>>>>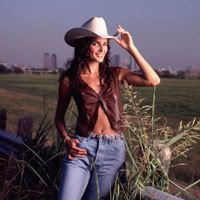 30 March 2006, 05:10 PM
zoom
crap--it's been so long i almost forgot!
WHAT WOULD XENA DO?
are you sitting on the soap?
sometimes, you just have to say 'what the f...'

31 March 2006, 10:19 AM
WXF
Interesting episode. The previews for next week look interesting too. I wonder if Terry will give away his immunity idol he found??
31 March 2006, 10:53 AM
zoom
it looks like he gives it to Courtney to persuade her to join him/them. ew...
WHAT WOULD XENA DO?
are you sitting on the soap?
sometimes, you just have to say 'what the f...'

01 April 2006, 10:44 AM
WXF
I thought it looked like he was giving it away. If I were him I'd hold onto it until the last minute. He's a strong competitor and that will hurt him at some point.
04 April 2006, 04:24 PM
Shawn
I think he should have given it to Nick after the vote. Shane was the only other one with votes that night and he would have had to go. Would have been an awesome place to change the game up.
>>>>>>>>>>>>>>>>>>>>>>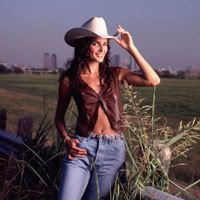 05 April 2006, 09:48 AM
WXF
You have a point there! It is fun when curves are thrown into the game!
07 April 2006, 11:39 AM
WXF
I wonder why Terry didn't give it to Austin? That would've made Aras go which is as he said his Biggest threat!
15 April 2006, 10:23 AM
WXF
Well I was surprised Terry let Sally be voted off. If he had given the idol to her then Aras would've been gone like he wanted him to be.
21 April 2006, 11:13 AM
WXF
Can you believe the way Shane acted like a spoiled brat? I hope they kick his ass off next week!
28 April 2006, 11:20 AM
WXF
Well dang Shane is still there! I hate they got rid of Courtney. I wanted Shane to GO!
28 April 2006, 04:27 PM
zoom
did anyone else notice that hippy dreadlock fire-dancer Courtney's parents were Thurston & Lovie Howell???? "hurry home dear & we'll go sailing in the bay...." lol. guess she earned that Biggest Poser vote fair & square.
WHAT WOULD XENA DO?
are you sitting on the soap?
sometimes, you just have to say 'what the f...'

28 April 2006, 05:32 PM
Sara
lol Keri and I were commenting on that, she was all "but her parents seem normal, what happened to her?" I told her it was because they let her "be a free spirit", hence the posing.

I just
DON'T
want Terry to win. He irritates me.
____________________________

I

<3

4 foot 11, blonde, operatic wonders from Oklahoma.There is no charge for awesomeness or attractiveness
29 April 2006, 12:41 PM
WXF
LOL yeah they were the Howell's weren't they! I hadn't noticed until you said that. Nah I don't want Terry to win either. I'd like Danielle to win I think-definitely not Shane-he's a spoiled brat!
Yes! Shane is gone!!!

Well I hate Danielle didn't win.