26 February 2006, 08:31 PM
XF3
Amazing Race 9
Who's gonna be watching? It starts Tuesday here. I can't wait.

27 February 2006, 12:03 AM
Fahrenheit
"raises hand"

27 February 2006, 02:23 AM
Salem
I'm stoked, they're starting the new season here on Thursday, which will be the first time the show hasn't been months behind the US

They've skipped over the previous season in favour of showing the newer one, but I don't mind. They say they'll throw that one on later in the year or something..
ANYway, yes, I'll be watching

27 February 2006, 05:38 PM
Ame
OOHH, I'll be watching if it's that current

i like not being super behind, so you can discuss it with others..
so yay
28 February 2006, 02:59 PM
XF3
YAY!

28 February 2006, 11:40 PM
Fahrenheit
I like the nerdy couple. They seem genuine

01 March 2006, 05:25 PM
Shawn
I'm fond of them as well. They are just too dang cute. I also like the Mother Daughter team.
I hate that they always have some dickhead who verbally abuses his wife/gf. This time looks like we have the good Southern dentist and his lovely wife.

I'm already hoping he gets knocked on his ass.
>>>>>>>>>>>>>>>>>>>>>>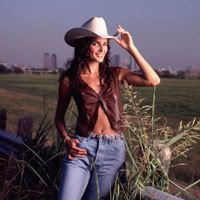 03 March 2006, 04:05 PM
XF3
I think the sister team from Houston are funny and it was funny when no one would help the blonde bimbo team on the motorcycle challenge. I was laughing my ass off. They thought they had it made when they brought that guy in there and then he just stood there and walked away. It looked like the older team from their profile had some brains. I guess I was wrong. I have a feeling that the mom/daughter team are going to get rather far. Or at least that's what I hope.
11 March 2006, 01:50 PM
XF3
So sad that the sisters came in last. They were funny.
02 April 2006, 08:24 PM
XF3
The nerds are getting on my nerves. I love the hippies. And the old couple is BLIND!!!
04 April 2006, 04:20 PM
Shawn
Oh come on
XF3
, give the nerds another shot. I think they are cute. I do have to agree with you about the older couple. I could see overlooking the clue box at one location, but you would think they had learned after that first experience.
What I would really like to see is that damn dentist knocked on his ass. His particular class of scum must migrate to Tennessee.

Sorry, he just reminds me of someone who turns my stomach.
>>>>>>>>>>>>>>>>>>>>>>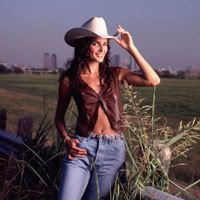 Well to update the nerds and the dentist is gone! I loved the part on the last episode (I think) where BJ and Tyler were on the bus by themselves and they were saying that the spirit of their fallen comrads were on the bus with them and describing each one to a tee. So it's down to MoJo, the hippies, the frat boys and Ray and Yolada. What I love about this show is that you never know who is going to get lucky or have the skills to pull it out in the end. I can see the Eric and Jeremy doing it just because they've always been in the right place at the right time.
Oh, and I'm ready for MoJo to GoGo.

12 June 2006, 06:15 AM
Salem
Well the finale was on here last Thursday and I can't say I was happy with the result. In fact, I couldn't stand BJ and Tyler so yeah, you can see how it wouldn't please me

Everyone I speak to about the show all love them, I feel so alone. But blech! Everything they did just annoyed and frustrated me. I wanted to smack them and tell them to not be annoying. The only thing I did like about them were their 'Bowling' 'Moms' shirts.
So frustrating, that final challenge..
12 June 2006, 08:34 AM
XF3
I was definately happy when the Hippies won. I liked them and the Bowling Moms shirt made me laugh. Did anyone hear that after the finale that Ray proposed to Yolonda on one of the morning shows? I still don't think they should be getting married. They just don't seem like they like each other. That's how I see it anyway.
14 June 2006, 04:11 AM
Salem
Ooh, I didn't know he proposed to her. I liked Yolanda. I don't have any comments on their relationship though

I don't know, sometimes they seemed good together.
Funny if she rejected his proposal on TV. Maybe that's why he did it on TV. So she couldn't reject him..
Oooh..
07 August 2006, 03:40 PM
Fahrenheit
I saw an advertisement for the new season. wheeeeeeee!