what is your favorite song?right now, Better Than Me by Hinder
if you could leave, where would you go?anywhere but an ARMY BASE!!ARGH...
what is your favorite show?umm lately I've been watching a lot of reruns of Mystery Science Theatre 3000k
what food would you most like to be eating?baklava...mmm...
what is your favorite book?I'm reading Eragon right now, pretty good...there's a movie coming out I guess...
what would you carve in a pumpkin? speaking for the pumpkin I'd crave "Ouch, this really hurts..."
what are you wearing? shorts and a sports bra
what would make you smile? seeing my Drill Sergeant fall flat on his face....hehehe....
what is your favorite scent? Peaches
if you could speak to anyone, who would it be?
Osama Bin Laden right before I shot the bastard so we can all go home.
~~~~~~~~~~~~~~~~~~~~~~~~~~~~~~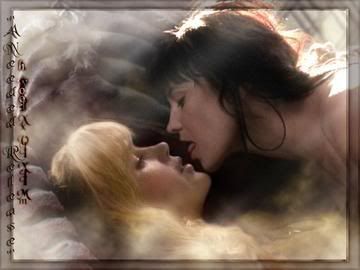 "Never regret anything that once made you smile..."