18 April 2007, 01:50 PM
Argeaux
Dixie Chicks
I'm new to the Dixie Chicks but I must say that I dig this latest album they've put together.
I especially like the song "I'm Not Ready To Make Nice". Not only are the lyrics killer but the tune is stirring.
Other songs on the album are very musically strong as well. I was expecting more sort of rollicking country tracks, and there are a few of those, but the whole shebang is a mix between soft rock, folk and r 'n' b.
Nice.

~~~~~~~~~~
18 April 2007, 06:25 PM
beauTifully tragic
you should watch 'shut up and sing'
it give insight into the making of the cd and why the music is less "country"
19 April 2007, 09:25 AM
Argeaux
Yeah, I wouldn't mind seeing that.
They had some parts of it on the DVD that came with the CD.
I'll try to track it down.
~~~~~~~~~~
19 April 2007, 11:25 AM
Shawn
Was definitely one of the best CDs of 2006. One of the best groups in country music history.
>>>>>>>>>>>>>>>>>>>>>>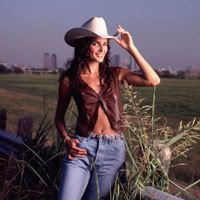 19 April 2007, 12:12 PM
zoom
true true---even if country music won't admit it...
WHAT WOULD XENA DO?
are you sitting on the soap?
sometimes, you just have to say 'what the f...'

19 April 2007, 11:53 PM
xenacrazed
Didn't this album get banned on a lotta country radio stations? i liked it, even though it was a bit polished for my taste. i'd like to hear them release a Son Volt-like alt-country album. More rootsy and up the political ante.
20 April 2007, 03:08 PM
XF3
I loved how they raked in the Grammys this year and THE Grammy.
-----------------------------
My Space