Scrolls
Fresh White Stripes
06 April 2005, 03:04 PM
Smirk Morgan
Fresh White Stripes
KEXP DJs John Richardson and Kevin Cole got to hear a cut off the new White Stripes album during their semi-annual week long New York tenure. The president of V2 records wouldn't let them take the record with them (alas, so no sneak pre-hear), but they described the track they heard as "Disco Led Zepplin".
I have no idea what that means. Could be great--it should be interesting, if nothing else.
NME speculates a mid-June release date, but Jack White has been known to sit on a finished album before <cough><Elephant><cough>.
06 April 2005, 09:05 PM
Argeaux
As long as there are no shitful covers of old Bacharach / David songs, I'll be happy.
~~~~~~~~~~
06 April 2005, 10:46 PM
xenacrazed
OOOOOooo discco Led Lep!
"I Will Survive the Stairway to Heaven"
"I Want Your Whole Lotta Love"
"Bron-Y-M-C-A-Aur Stomp"
"Ring My Bell Over the Hills & Far Away"
"Stayin' Alive When the Levee Breaks"
"Black Dog, Disco Duck"
"Houses of the Holy in Funky Town"
"Hey Hey What Can I Do- Get Down Tonight"
"We Are Family Since I've Been Lovin' You"
07 April 2005, 10:07 AM
Argeaux
xc
is trying to kill me.
Nice sig pic, by the way.

You'll be happy to know that I have now seen the mythical
Labyrinth
.
~~~~~~~~~~
07 April 2005, 02:36 PM
Shawn
That's pretty damn clever
xc
. You even made me snort.
>>>>>>>>>>>>>>>>>>>>>>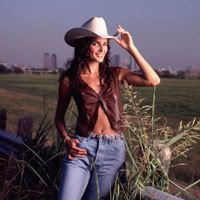 07 April 2005, 08:33 PM
xenacrazed
i like my new sig pic (Jen Con has aged well since "Labyrinth")

i have made
Shawn
snort and That's the Way I Like It Your (Snortin') Time Is Gonna Come

14 May 2005, 09:01 PM
xenacrazed
The White Stripes - Get Behind Me, Satan
Release date June 7, 2005
track listing
1. Blue Orchid
2. The Nurse
3. My Doorbell
4. Forever For Her
5. Little Ghost
6. The Denial Twist
7. White Moon
8. Instinct Blues
9. Passive Manipulation
10. Take, Take, Take
11. As Ugly As I Seem
12. Red Rain
13. I'm Lonely
15 May 2005, 11:58 AM
Argeaux
There doesn't seem to be any remakes of old 50s/60s tunes.
Good.
~~~~~~~~~~
15 May 2005, 04:20 PM
Smirk Morgan
The site has been redisgned and looks awesome.
The White Stripes Official Site
15 May 2005, 11:20 PM
Argeaux
Some nice merchandise there.

~~~~~~~~~~
18 May 2005, 09:34 PM
xenacrazed
i like hiding merchandise neath my armpits
i have a White Stripes triangle t-shirt thing
12 June 2005, 08:59 PM
xenacrazed
i liked the variety on the new cd. It helps finding a site with lyrics (i did). I'd have taken a bit more guitars but i ain't complaining. Top favorites include "Blue Orchid", "Little Ghost", "Denial Twist", "Take Take Take" and "The Nurse". Growing on me are "As Ugly as I Seem" and the weirdly funny "I'm Lonely". Hey, i wanna hear more Meg singing than 35 seconds!
30 May 2007, 07:11 PM
xenacrazed
*blows dust off this thread cuz a new Stripes is comin' June 19 (hopefully)*
Track List:
1. Icky Thump
2. You Don't Know What Love Is (You Just Do as You're Told)
3. 300 M.P.H. Torrential Outpour Blues
4. Conquest
5. Bone Broke
6. Prickly Thorn, But Sweetly Worn
7. St. Andrew (This Battle Is in the Air)
8. Little Cream Soda
9. Rag and Bone
10. I'm Slowly Turning into You
11. Martyr for My Love for You
12. Catch Hell Blues
13. Effect and Cause
12 June 2007, 07:03 PM
Smirk Morgan
MTV2 is
streaming Icky Thump
through 6/19/07.
20 June 2007, 09:16 PM
xenacrazed
Icky Thump
rules! Great songwriting, great music, love them bagpipes in "Prickly Thorn, But Sweetly Worn" and the trumpet in the Patti Page song, "Conquest". My favorite three songs (three cuz it's the Stripes' fave number) from the album are: "Rag and Bone", "I'm Slowly Turning into You" and "Martyr for My Love for You". Meg's vocals are kinda Yoko Ono-esque on "St. Andrew (This Battle Is in the Air)" but i love the banter between her and Jack on "Rag and Bone". A real winner of an album, back to the Led Zeppelin-esque sounds of yore and them punky-blues sounds. Yay!
20 June 2007, 10:01 PM
Smirk Morgan
xc
, you bitch. I just went out and got this album. lol Haven't even had a chance to listen to the cd, but I did listen to the stream last week.
I rather liked Conquest. Not sure about the title track yet. I think I actually liked the second half of the album better than the first half, but that was just first impressions.
I read that this was the longest they'd been in the studio on an album. I think the time was well spent.
22 June 2007, 04:45 PM
xenacrazed
White Stripes Blender zine article
Blender mag has a cool article on the Stripes this month. Better pics in the zine, some real hot ones of Meg. *droool*
28 June 2007, 09:39 AM
Shawn
Definitely a new favorite.
Frinking LOVE it!
>>>>>>>>>>>>>>>>>>>>>>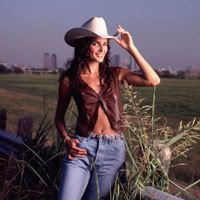 06 April 2008, 06:43 PM
xenacrazed
The Raconteurs have a great new album out -
Consolers of the Lonely
. Here be the track list:
1. "Consoler of the Lonely"
2. "Salute Your Solution"
3. "You Don't Understand Me"
4. "Old Enough"
5. "The Switch and the Spur"
6. "Hold Up"
7. "Top Yourself"
8. "Many Shades of Black"
9. "Five on the Five"
10. "Attention"
11. "Pull This Blanket Off"
12. "Rich Kid Blues"
13. "These Stones Will Shout"
14. "Carolina Drama"
My fave tracks so far are "You Don't Understand Me", "Old Enough" and "Attention". Much better than their first album but still not in the same hemisphere as the Stripes. Should hold us over til the next Stripes comes out.
The Raconteurs Myspace