Scrolls
Musical Scroller Gatherings
09 June 2007, 01:44 AM
Smirk Morgan
Musical Scroller Gatherings
There's a couple of ways this can work. You can put out a general invite for a concert you're already going to. Or if you're thinking about going to a concert, but want company you can post and see if there's any interest in a meeting. As the summer festival season (in the northern hemisphere anyway) is already underway, this could be an opportunity for music loving scrollers to meet up.
No scrollers live in your area? Well, you never know until you put out the information if people are willing to go to your part of the world. Travelling to a concert? Then post and see if there are any locals willing to meet up with you.
an example of the first:
What: Austin City Limits Festival
Where: Austin TX, USA
When: September 14, 15 & 16, 2007
Who's going: Smirk Morgan and at least one non-Scroller buddy.
Additonal Comments: I've got a three day pass and wouldn't mind getting together with Austin folks or anybody else who is interested in going. Awesome line-up includes Bob Dylan, The White Stripes, Bjork, Queens of the Stone Age, Wilco, the Killers, Bloc Party and a lot more.
Austin City Limits Festival website
an example of the second:
What: Wolfmother
Where: House of Blues, Dallas TX
When: June 23, 2007 8:30pm
General Comments: Just seeing if there's any interest.
See, it's easy. The above are just examples.
What concerts are you going to this summer? Do you want to use them as an opportunity to meet some of your fellow Scrollers? If so, just add a post here...
10 June 2007, 12:19 AM
Smirk Morgan
What: The Black Keys
When: Tuesday June 19, 2007 7pm
Where: Ridglea Theater, Fort Woth TX, USA
Who's going: Smirk Morgan & one non-scroller buddy
General Comments: Just found out about this one today. $15 + $3.50 service=$18.50 total
Front Gate Tickets
11 June 2007, 10:34 AM
Shawn
Good idea
Nora
.
>>>>>>>>>>>>>>>>>>>>>>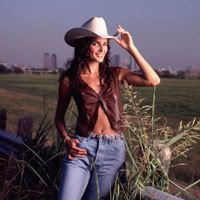 11 June 2007, 08:01 PM
xenacrazed
If'n it don't rain Saturday, i'll probably go see Al Green and Spyro Gyro at the Indy Jazz Fest. Not sure about ticket prices. No scrollers around these parts anyhoo. Haven't seen any good concerts upcoming, about all we get round here are old fart acts (though Al Green is always cool) and most worthwhile artists show up on weeknites. Laura Veirs and Mirah are comin' to town but i dun like Mirah and only one song from Veirs. i promise to change my socks more often if decent artists would come to town.
11 June 2007, 11:07 PM
Amethyst
do you mean wolfmother the australian band?
or is it something totally different?
*********************************
12 June 2007, 06:42 PM
Smirk Morgan
Wolfmother
They would appear to be one and the same....
06 September 2007, 07:47 PM
Smirk Morgan
Just updating:
Austin City Limits Festival-September 14-16.
I've got a 3 day pass and would love to meet up with people in the Austin area. Either at the festival or in a convenient drinking establishment.
Interpol: Dallas TX at the Palladium September 27, 2007
The elusive
Sara
and I have tix. Kinda depressing, but really cool. Should be a fun night.
17 September 2007, 07:46 AM
zoom
sorry i couldn't hook up with ya, Smirky. 2 and a half hours later, my data entry woes are over.
now for all those other woes...
WHAT WOULD XENA DO?
are you sitting on the soap?
sometimes, you just have to say 'what the f...'

19 September 2007, 07:39 AM
lila997
Not that there's anyone in these parts but...
What:
Rilo Kiley
Where: Boston, MA USA
When: September 21, 2007
Who's going: lila997 and at least two non-Scroller buddies
23 May 2013, 04:08 PM
xenacrazed
http://forecastlefest.com/
Forecastle Festival in Louisville July 12-14
whos' going: maybe xc & his wives
but yer all invited!