17 May 2004, 11:38 PM
xenacrazed
Sexiest Voices
So what singers do you think have sexy voices?
Among my top 3 I can think of right now-
Neko Case
alternative country/indie rock queen with a voice to melt xc "i'm melllll-ting i'm melllll-ting"
Aimee Mann
no matter the song subject she sounds like honey
Joan Jett
do I have to explain?

18 May 2004, 08:15 AM
zoom
i like those scratchy, powerful gravelly singing voices like Janis Joplin or Melissa Etheridge.
sexiset voice hands down though (she can't sing a lick--i just like her speaking voice) is Sherry Stringfield from ER...
WHAT WOULD XENA DO?
are you sitting on the soap?
sometimes, you just have to say 'what the f...'

18 May 2004, 10:48 AM
Sara
Word to Janis Joplin. Gotta love that scratchy gravel.

Although my absolute favorite is Faith Hill, her voice is just smooth and sultry and sexy. Not to mention she has the sexiest video ever, but I guess that's for another thread.


____________________________

I

<3

4 foot 11, blonde, operatic wonders from Oklahoma.There is no charge for awesomeness or attractiveness
18 May 2004, 08:55 PM
beauTifully tragic
alison moyet
johnette napolitano
joan armatrading
This message has been edited. Last edited by: beauTifully tragic,
19 May 2004, 02:01 PM
Fahrenheit
Joan Jett
Edith Piaf
Kelly Clarkson
Connie Francis
Natalie Merchant
Agnetha and Frida
Kate Pierson and Cindy Wilson
Mary Fahl, particularly in "Going Home"
one or more of The Corrs
Amy Grant
also, interestingly, Cyndi Lauper
Maybe it's the spring weather...
This message has been edited. Last edited by: Fahrenheit,
19 May 2004, 03:51 PM
Smirk Morgan
what no
Shirley Bassey
?
posting more later when I've pondered...
20 May 2004, 06:16 PM
xenacrazed
Also need to mention-
Chrissie HyndeLinda Ronstadt
epecially the older tunes
Tracy Nelson
her early stuff where her voice sounded somewhere in-between Linda Ronstadt & Bonnie Raitt
Lydia Pense
of the jazz/rock band Cold Blood. Both a smooth & gritty voice, one that should have recived more recognition.
21 May 2004, 06:27 AM
Nouchy
Sting
Robert Downey, Jr.
Robbie Williams
Enrique Iglesias
Hmm........ i'm sure there are more but i can't think of any at the moment.
22 May 2004, 12:57 AM
Madogis
DAN GREEN!! o.o
...and in no particular order...
james marsters
ted lewis (on occasion)
eric stuart
darren dunstan
wayne grayson
rob thomas
david bowie

hm...brad pitt has his moments
bono
david boreanez - particularly when he's being irish and/or evil

that probably covers alot of it.

--------------------------------------
23 May 2004, 11:22 AM
Argeaux
I find the voices of Aretha Franklin and Johnny Cash sexy.
~~~~~~~~~~
25 May 2004, 01:06 AM
Fahrenheit
Annie Lennox
25 May 2004, 07:30 AM
Salem
Rachel Lillis.
Okay, so 'singer' may not be her occupation, but she has sung numerous times..
27 May 2004, 10:10 PM
beauTifully tragic
amy ray 'oh cordova'
03 June 2004, 03:12 PM
Shawn
Singing voice....
Etta James
Nina Simone
Annie Lennox
Lisa Stansfield
Emmylou Harris
Ray Charles
Speaking voice....
Angie Harmon
Kathleen Turner
James Garner
Robert Duvall
>>>>>>>>>>>>>>>>>>>>>>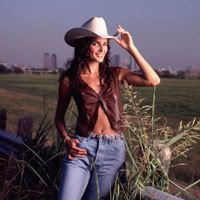 03 June 2004, 03:15 PM
Shawn
and word up the lead of Concrete Blonde and WTF was I thinking, I forgot to add Shelby Lynn, that woman could speak or sing to me any day, all damn day. She puts me in an Alabama State of Mind.
>>>>>>>>>>>>>>>>>>>>>>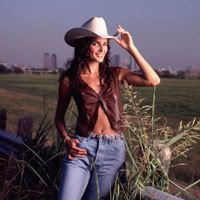 30 June 2004, 06:13 PM
Free Madness
Ann Wilson of Heart. OOOOOO baby!
Sigorney weaver.
Johnny Depp(All right you knew that was coming, and no i don't mean his singin voice never really heard it altho i enjoyed james inveld in crybaby.

)
The lead singer of The Mission(what's his bloody name? Can't furkin remember! oh well!)
The lead singer of Sisters of Mercy(Andrew something--what was it? drawin a blank)
Alan Rickman
Alison Hannigan
Amber Benson(her singing voice is pretty sexy toooo!

)
Lucy Lawless(need I say more?)
Mary Stuart Masterson
Winona Ryder
Kate Winslet
Cher(singin and speakin)
Cyndi Lauper
David Bowie
John Lennon
Emma Caulfield
David Boreanis
And yeh--James Marsters. Can't forget him!

My husband(hey he doesn't have to be famous does he?


)
"Ultimately, the truth will come out in all of this and I will be standing on the right side of the roaring rapids. I hope other people will be too. I know the truth and if I had to walk away from all of it today, the job, the career, all of it, and go toodle-oo, then fine."

~~Johnny Depp.
21 September 2004, 07:08 PM
Shinigami
*teasing*
Salem likes Rachel Lillis
!!!

I know who that is.

Singer...hmmm...Geoff Tate from Queensryche(old stuff) and Midnight from Crimson Glory.
Voice Actor-
Crispin Freeman

Your Hidden Talent
You have the natural talent of rocking the boat, thwarting the system.
And while this may not seem big, it can be.
It's people like you who serve as the catalysts to major cultural changes.
You're just a bit behind the scenes, so no one really notices.
What's Your Hidden Talent?
http://www.blogthings.com/whatsyourhiddentalentquiz/
24 September 2004, 06:53 AM
Nouchy
Lemme add to my list i posted earlier:
Sting
Robert Downey, Jr.
Robbie Williams
Enrique Iglesias
Bryan Adams
Bono
01 October 2004, 10:19 PM
xenacrazed
Am adding to my lists-
Joss Stone
Rachel Yamagata
Jennifer Connelly
how could i have forgotten?
Shiri Appleby
i dunno what movie it was but darn if her voice was the sexiest sound i'd laid my ears on in awhile.
25 May 2013, 12:34 AM
xenacrazed
Bumping old thread:
Adding:
Zooey Deschanel
- She better than Him
Caitlin Rose
- reminds me of Linda Ronstadt
Jenny Lewis
- especially solo