27 October 2005, 07:48 PM
xenacrazed
CD reviews
xc goes mainstream-
Sheryl Crow
- "Wildflower" Fave song here is the opener, "I Know Why". Rest of the cd hits & misses. Too many strings, not enough guitarwork. C'mon, Sheryl, you can do better. Think indie, then sell mainstream.
Paul McCartney
- "Chaos and Creation in the Backyard" Hey, Sir Paul got himself a hip producer (Radiohead, Beck) and made the best album he's done since the days of Wings. The songs are laid back but bare-bone in a non-syrupy way. Great album, better with each spin.
The Rolling Stones
- "A Bigger Bang" A bigger snore! Too long of a cd timewise, too many songs and please pleeeze PLEASE don't give Keith the microphone anymore jeepers! A few fun songs are here, i admit, they were too polished, i also admit so why not either retire from recording or get maybe Jack White or Rick Rubin to produce your next cd?
28 October 2005, 12:30 PM
Argeaux
Good to hear Paul has come good - might even pick this one up!
~~~~~~~~~~
04 December 2005, 12:37 PM
xenacrazed
Buck 65
"Secret House Against the World" Newest collection of folk rap from Buck, with some blues rap thrown in this time. i especially liked "Kennedy Killed the Hat" and "Drunk Without Drinking". There should be more rapper trailblazers like Buck, mixing smart lyrical rap with other genres.
Isolee
"Wearemonster" Somewhat prog-rock driven electronica music from Germany. If Lemon Jelly is sunny summery electronica, Isolee is dark wintry electronica. If you buy any electronica this year, get this cd and Lemon Jelly's "'64-'95", they're the best of the genre, along with Amon Tobin. "Wearemonster" is a definate grows-on-ya cd, which makes repeated listens all the more fun.
Neil Diamond
"12 Songs" Produced by Rick Rubin and featuring half of Tom Petty's Heartbreakers. Like McCartney's newest album, this is back to the basics. If you liked early 70s vintage Diamond, this is for you. Good songwriting, none of the overly-orchestrated crap that Neil's done for almost 30 years. He may be cheesy to some and a guilty pleasure to others but the dude loves music and when he's good, he's so damn good, like on this album. Pure pop for now people!
15 December 2005, 04:57 PM
xenacrazed
i don't usually buy live albums unless it's new material live. But i gotta recommend the
Wilco
double cd, "Kicking Television, Live In Chicago". Excellent set, especially the first of the two cd's. Makes me wish i'd seen them in Indy couple months ago *pout*. The sound is amazing and the vocals clear. Where you hear the audience, it's the perfect blend of response to what's happening on stage, not loud with needless background clappers and not so quiet that you wonder why it's a live album instead of a studio set. Here's a live album that benefits from being "live" and it's audience instead of being a studio-fest best-of compilation.
18 December 2005, 03:10 PM
Smirk Morgan
The White Stripes
Walking With a Ghost
Okay, technically not an album. I'm not sure if it's a maxi single or an EP. Five tracks. The featured on is a cover of
Tegan and Sara
's "Walking With a Ghost". I like it--I actually like the original too. Hopefully it turns a few more people onto
Tegan and Sara
if they check out the original.
The rest are live tracks. Two were recorded at a concert in Brazil and two were done at KCRW's Morning Becomes Eclectic show. Track 2, "Same Boy You've Always Known" doesn't do much for me. But the song isn't one of my faves. Track 3 "Ugly as I Seem" will take another listen.
Track 4 "The Denial Twist" gets off to a slow start but turns into something pretty special. Track 5 "Screwdriver" features a Meg White rendition of "Passive Aggressive" (?) it works as switch up.
If you like listening to live stuff, go for it. Don't pay full blown CD prices for it though.
19 December 2005, 04:57 PM
xenacrazed
i like the new
White Stripes
mini-full length, maxi single, extended play thing too. i do like Tegan & Sara too. "Walking With A Ghost" does seem an odd choice considering T&G have much better songs but new White Stripes- i ain't complaining!
Love the live tracks, it makes me want a whole live cd, or at least find a decent sounding bootleg somewhere.
19 December 2005, 07:27 PM
Smirk Morgan
I've got a Berlin concert from 2003. The quality of the recording is quite remarkable. if you want it drop me a line.
20 December 2005, 05:00 PM
xenacrazed
Ya got a PM there,
Nora
.

26 December 2005, 07:28 PM
xenacrazed
hey
Nora
, and all ye Franz Ferdinand fanzoids, have ya heard
The Rakes
? Fun Brit stuff out now on an ep ("Retreat") in states with a full length on the way in '06 (already out in the UK but expensive here).
Also highly recommend
Ryan Adams
"29", his 3rd cd this year. This dude rules '05.
And
The Spinto Band
"Nice and Nicely Done" should go over well to fans of Yo La Tengo (hay
Argy
) and the Flaming Lips. Great fun lyrics, hot indie music.
Any Brit-pop fans? Check out
Go-Kart Mozart
(ex-Felt vocalist) album "Tearing Up the Album Chart". Songs about the addicted, the unemployed & the horny.
07 January 2006, 09:08 AM
XF3
the L word
(music from)- Nice group of music here. From Ella Fitzgerald to Fantcha's
Sol Ja Camba
I was blown away by the great music they chose to put on this cd. Every song is like home.
Cyndi Lauper- The Body Acoustic
- GREAT CD! Being the huge Cyndi fan that I am I picked this up the moment I saw it. It says on a little sticker on the cover that it's "New versions of C.L. greatest hits, fan favorites and brand new tracks." I was a little apprehensive to hear a bunch of the same stuff that she's always done but she's always had a way of putting a new twist on things. It does have two brand new tracks and a great duet with Sarah McLachlan on Time After Time. Lots of duets. Great CD.

-----------------------------
My Space
07 January 2006, 07:46 PM
xenacrazed
First new 2006 cd:
The Strokes
"First Impressions of Earth". Better than their previous cd as some songs have a different sound than what's associated with the band. It's these energetic changes that makes the album. Some songs still have the old Strokes sound but i found several of these type songs to be too long, too wordy or both. Hope the band embraces their new sounds for future releases.
08 January 2006, 12:13 AM
Smirk Morgan
I picked up the "Juicebox" single last weekend. It has the video on it. Rather amusing, but I don't quite see what made MTV refuse to show it. Must have been the boy on boy action.
09 January 2006, 04:51 PM
Shawn
quote:

Originally posted by xenacrazed:
Also highly recommend Ryan Adams "29", his 3rd cd this year. This dude rules '05.
I always like him, but moreso with
Whiskeytown
.
I've been pretty into
James Blunt
and old
David Grey
here lately. Then again, I've been feeling a little whiney.
>>>>>>>>>>>>>>>>>>>>>>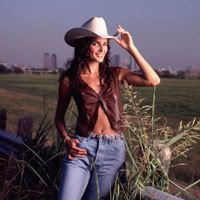 26 February 2006, 01:06 AM
xenacrazed
My top two favorite cds this year so far (this counts that I've yet to hear the Arctic Monkeys cd yet):
Jenny Lewis & the Watson Twins
"Rabbit Fur Coat". Ya'll know Jenny, she's from Rilo Kiley. Her first solo album is like alt-county, in the Dusty Springfield mode. Lotta cool songs here, especially "Rise Up With Fists".
Belle & Sebastian
's "The Life Pursuit" is yet another excellent B&S record with top notch songwriting. I love their "Another Sunny Day" and "Sukie in the Graveyard".
Coming up March 7: Neko Case! Matisyahu! Isobel Campbell/Mark Lanegan! Yay!
04 March 2006, 12:20 AM
xenacrazed
Arctic Monkeys
"Whatever People Say I Am, That's What I'm Not" is the album that made a big whoop-dee-do in the UK. It's pretty good. Kaiser Chefs type music meets the attitude of the Jam. More fun than the Strokes or the Libertines. My fave tunes here are "I Bet You Look Good on the Dancefloor" and "Perhaps Vampires Is a Bit Strong But".
Tuesday the 7th-
NEKO CASE!!!!!!

09 April 2006, 12:51 AM
xenacrazed
Flaming Lips
"At War with the Mystics" is pretty dern good. Not an immediate classic like their last release but a dern good album nonetheless. It gets better with repeated listenings.
Tres Chicas
sophomore release "Bloom Red and the Ordinary Girl" is a fantastic album. This is alt-country/indie-folk at it's best. The trio includes Caitlin Cary, who's recorded with Whiskeytown as well as solo & duet albums, Tonya Lamm who's with the underrated group Hazeldine, and Lynn Blakey of the duo Glory Fountain. These gals singing will melt yer down to a pile of goo.

Quasi
just released their best album yet (IMO). "When the Going Gets Dark" is a rollickin great album, raw and hot indie rock. My faves here are "I Don't Know You Anymore" and "Poverty Sucks".
25 April 2006, 07:33 PM
xenacrazed
Finally lazy xc listens to the newest
Yeah Yeah Yeahs
album,
Show Your Bones
. Pretty good stuff actually, and it sounds better loud & with a visit to a YYYs lyric site (please replace silly pics in booklet with lyrics, nerrrrr!). My two fave songs here are the final two songs, "Warrior"- very very good song, improved song & lyric writing- and "Turn Into"- these songs represent what the band could 'turn into' if they let the epilogue of this album be the prologue to future releases. Damn! that sounds real music criticy don't it? i liked this album better than their previous one & it has that 'gotta grow on ya' feel to it but that's a good thing compared to a 'gotta sell this back to the record shoppe' feeling.
08 May 2006, 11:37 AM
xenacrazed
Quickie reviews:
The newest from
Gomez
"How We Operate": more complex song structure; slow grower, gonna take repeated listens to appreciate; fave song- "Charley Patton Songs"
Bruce Springsteen
"We Shall Overcome: The Seeger Sessions": Boss covers traditional American folk tunes; rollicking, joyous songs, excellent album from start to finish.
Rachel Stevens
"Come and Get It" : ok this is dance-pop but sooooo much fun; she's best this genre can offer so this is worthwhile for its energetic (and often tongue-in-check) style; she's a up-n-coming xc wife, too.
08 May 2006, 11:47 AM
xenacrazed
The newest xc wife, Rachel Stevens: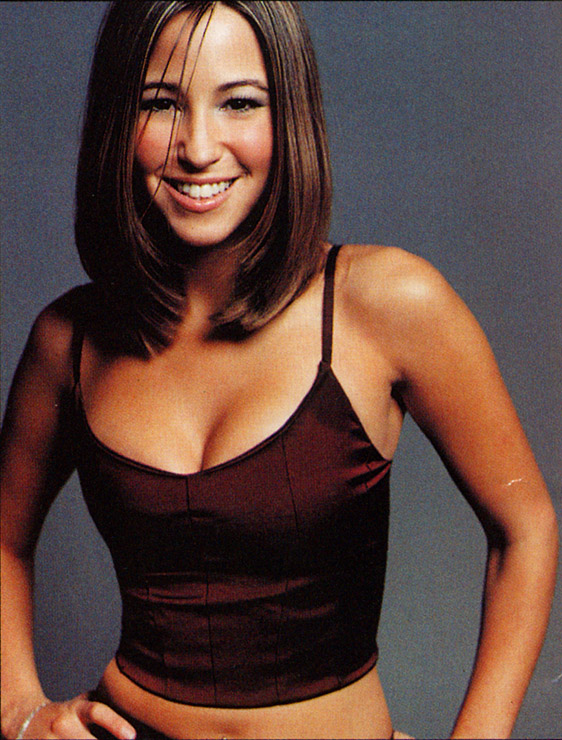 13 May 2006, 03:16 PM
xenacrazed
Pearl Jam
's "Pearl Jam" is pretty good, best they've released in a long time. The songs are more cohesive and there's even a slight, hard funk drive to a few songs. My faves here include "Unemployable", "Big Wave", "Army Reserve", "Come Back", "Inside Job" and "World Wide Suicide". Nice to see a long-time 90s band still going strong.
Nightmares on Wax
is an electronic, trip-hop band and "In a Space Outta Sound" is a fantastic album, one of the best of '06. Funky and trippy, loads of hot beats, this is a dance-party album and a getcha into a better mood album. Highly recommended.
20 May 2006, 03:11 PM
xenacrazed
The Raconteurs
"Broken Boy Soldiers" cd is pretty darn good. Jack White, Brendan Benson and a couple guys from the Greenhornes. It's more power-pop/classic rock-like as compared to the White Stripes. Fave songs here are "Blue Veins", "Togather" and "Steady As She Goes".
Gnarls Barkley
"St. Elsewhere" cd is Danger Mouse and Cee-Lo Green. Great mix of soul, trip-hop and electronica. It's even a concept album on insanity- cool. Don't miss this fun album.
14 July 2006, 03:26 AM
Smirk Morgan
k...catching up on some reviews...some of 'em 12 years late, lol
Tom Brousseau What I mean to say is goodbye
The man has the voice of an angel and the imagery in his lyrics takes me back to my very early years in North Dakota. My faves
Wear and Tear
&
West of Town
. Brousseau's a fairly young guy, but on this album he's ageless. It's folk, but it's transcendant folk.
The Raconteurs Broken Boy Soldiers
I think
xc
reviewed this one already. Just wanna add my vote. Very entertaining.
Steady as She Goes[/b] has a nice dark undertone while sounding like pure 60s pop. [i]Blue Veins
would be right at home on a horror movie soundtrack. Dunno if this supergroup will ever reform, but it sure was a fun experiment.
Jeff Buckley Grace
yes, I finally got this album more than a decade after JB drowned in the Mississippi. It's the kind of album you want to listen to on a rainy afternoon, rocking gently with your arms wrapped around yourself and all alone so noone interferes with the emotional maelstrom. Why the hell did I take so long to get this?
Portishead Dummy
Heh, this is the only Trip-hop group I ever wanted to listen to. Another album I've been meaning to get for about ten years. Love
Wandering Star
and
Glory Box
. I've rather liked driving with this one
16 July 2006, 12:42 PM
xenacrazed
Ah Jeff Buckley,
Grace
is a magnificent album. Hope ya get to check out
Sketches for My Sweetheart the Drunk
,
Nora
, the album his mom put togather from reworked demos that Jeff was working on at the time if his death. Always wonder how Buckley might have shaped contemporary music had he lived. I've planned to burn a mix cd of songs from him, his dad Tim Buckley and Nick Drake. That'd be a great sad mix, eh?
Sonic Youth
's
Rather Ripped
is their most accesible album ever. With Jim O'Rourke out of the band, there's less noise and more concentration on hooks(!). It may offend the Sonic purists but damn if it don't go down sweet and easy. One of the best albums of '06.
Johnny Cash
's
American V: A Hundred Highways
is part of his final recordings with Rick Rubin. Here's another excellent album with Cash doing magic with covers by Springsteen ("Further On Down the Road"), Ian Tyson ("Four Strong Winds") and a heartwrenching take on Gordon Lightfoot's classic "If You Could Read My Mind" where Cash's voice is weak but that's how this song gets covered best. Some great originals here as well. Highly recommended.
Radiohead's
Thom Yorke
releases his first solo album,
The Eraser
, and it's very good. More electronics and less guitar and very good songwriting. My favorite tracks here are "Black Swan", "Atoms for Peace" and "Harrowdown Hill". While waiting for the new Radiohead album someday, this is a great album to make the wait easier.
20 July 2006, 07:03 PM
xenacrazed
Here's a New Xenaland er Zealand band that has a really good album out now-
Breaks Co-Op
.
The Sound Inside
is a mix of trip-hop and vocals a la Crosby, Stills & Nash. That may sound like a strange brew but it's a really nice mellow, atmospheric bunch of songs that are instantly likeable. A few tracks are what i call vocalmentals, mostly instrumental with some mini-lyrics sung here and there.
i picked up
Lily Allen
's
Alright, Still
on ebay pretty dern cheap. Maybe some of ya'll have heard her on her myspace site? Summery Brit pop with a bit of attitude, nice beats lifted from other songs and i love her accent. Guess that Streets/Arctic Monkeys down home talk is catching on now in Brit pop and rock. i dunno why this album is only available in the US as an import. So many good albums recently seem to be import only from the UK, France or Australia.
09 August 2006, 07:12 PM
xenacrazed
Picked up some UK cd imports recently at pertty cheap prices. Lotta great new stuff comin from England but why they don't have US release dates same time here, i'll never know.
The Feeling
's "Twelve Stops and Home" is like modern Supertramp/10cc and just as fun.
Razorlight
's s/t album is like indie power pop, a whole lotta fun.
The Pipettes
is a girl group that remind me of the Go-Go's with a more indie attitude.
The Cosmic Rough Riders
has been around awhile, they're like a alt-country REM.
Also like the new
Tom Petty
cd. It's more laid back than what i expected but still good. i really like the
Linda Ronstadt and Ann Savoy
album, "Adieu False Heart". It's Cajun & folk & cover songs and excellent.