02 August 2013, 03:20 PM
xenacrazed
Concerts
quote:

Originally posted by Shawn:
Recent shows...

Carolina Chocolate Drops
OOOOoooo i love the Carolina Chocolate Drops. Their most recent album is my favorite.
i'm hoping to see Aimee Mann & Ted Leo in Oct.
02 August 2013, 06:31 PM
Shawn
We saw them at the Old Settler's Music Festival and they were fabulous! Plan on seeing them again next chance I get.
>>>>>>>>>>>>>>>>>>>>>>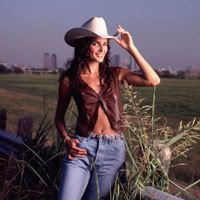 06 August 2013, 11:07 PM
lila997
Saw Holly Williams (daughter of Hank) in a verrrry small local show this spring. Sounds great live. Impressed. Also she & her touring band are super nice & down to earth. I hope she keeps making music & that her career takes off a bit more. I'd see her again.
08 August 2013, 04:23 PM
Shawn
I keep looking for a "Like" button.

I've seen several Gen 2 performers. Something to be said for talented genes. I've seen Hank III and Shooter Jennings several times and always enjoy both of their shows. Also saw Justin Townes Earle (son of Steve Earle) recently and man did I like him.
>>>>>>>>>>>>>>>>>>>>>>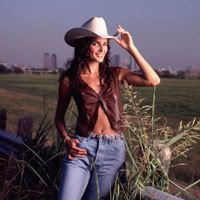 08 August 2013, 05:37 PM
xenacrazed
quote:

Originally posted by Shawn:
I've seen several Gen 2 performers.
i saw Sarah Lee Guthrie (daughter/granddaughter of Arlo & Woody) a few years back. And Ringo Starr's boy, Zach, about a decade ago.
23 August 2013, 01:10 PM
Shawn
Just bought tix for October reunion show of Ginger & Sarah. Local duo very similar to The Indigo Girls. Color me excited.
>>>>>>>>>>>>>>>>>>>>>>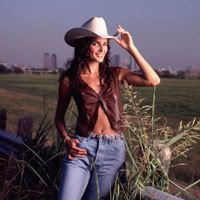 30 August 2013, 06:20 PM
lila997
Taking a pass on the state fairs this weekend to stay close to home at
the Rhythm & Roots Festival
instead.
Steve Earle, Holly Williams, Carolina Chocolate Drops etc...
Yes, please!
31 August 2013, 12:22 AM
xenacrazed
quote:

Originally posted by lila997:

Taking a pass on the state fairs this weekend to stay close to home at

the Rhythm & Roots Festival

instead.

Steve Earle, Holly Williams, Carolina Chocolate Drops etc...

Yes, please!
Looks like a great show. Cedric Watson, Steve Riley, Geno Delafose...they're great too.
31 August 2013, 06:36 PM
lila997
Fest photo : Steve Earle watching Holly Williams' set.

01 September 2013, 11:06 AM
xenacrazed
Steve Earle looks more & more like a mountain man! i half way expect him to show up with grizzly bears & carrying an axe to his shows.
16 October 2013, 03:35 PM
xenacrazed
i saw
Aimee Mann
and
Ted Leo
at the Buskirk-Chumley last nite.
Always wanted to see Ted. Killer guitarist & his vocals reminds me of pub rockers like Nick Lowe or Elvis Costello. He broke a string during "Colleen" but continued on. i wish he had played longer. Aimee joined him for a few songs. i had no idea they were recording an album together. They have a duo group called Both (how original...). But the songs are really good they played from the upcoming album.
Aimee's set was more subdued. i almost fell asleep. The best moments were when Ted joined her for some songs. My fave Aimee track is "Mr Harris" but she didn't play it cuz i guess it's too obscure an album song. But the show was good. It might have been better to have her open for him instead of the other way round. They were both talkative which was fun.
22 December 2013, 05:19 PM
xenacrazed
Today i saw
Lily & Madeline
at an in-store show at Landlocked Records.
They are couple teen sisters from Indy who sing acoustic indie-folk music. i love their s/t album. It was a short show but they did great. Love the harmonies & vocals & songs. Good stuff.
02 March 2014, 10:52 AM
xenacrazed
The Tsunamis
played at Landlocked Records yesterday. They're an all girl garage rock trio.
Excellent show!
07 August 2016, 01:02 PM
xenacrazed
Austin Lucas
put on a show at Landlocked Records yesterday. i have all or most all of his albums. He sings Americana/indie-folk rock and is a very good songwriter. Great show.
29 August 2016, 06:05 PM
xenacrazed
The Steeldrivers
were at the Buskirk-Chumley last nite. They play Americana/bluegrass with a punk attitude. Very good show, excellent musicianship, the crowd really enjoyed it & so did i.
08 June 2018, 02:30 PM
Argeaux
I recently bought tickets to see Patti LuPone at the Sydney Opera House.
I'm also seeing Evita there, later this year.
This year I got to see the Lemonheads at Taronga Park Zoo. They were excellent. Jebediah was their support band, and they were fantastic. Never seen the Jebs before, although I have seen the Lemonheads.
I saw two great Aussie bands called the Falling Joys and the Clouds earlier in the year.
First time I'd seen the Falling Joys and they played a tight, energetic set.
There was a sound problem with the Clouds. I've seen them quite a few times in the past, and this was a bad set for them.
I saw Paul McCartney earlier this year. Bought tickets in the front section. Worth every penny. Best show I've ever seen.
He played some Beatles' favourites, lots of Wings songs, and the visuals for the night were spectacular.
He even had a solo section with just him and an acoustic guitar.
Told lots of interesting stories and didn't take himself at all seriously.
~~~~~~~~~~
08 June 2018, 04:27 PM
Free Madness
I always liked that about Paul...he never took himself all that seriously. I mean, he gets out there and does what he does but there's so much enjoyment in it, an almost childlike mischief. I love everything he does. Hopefully I'll get to see him live one day!!
Hollywood Vampires in Bethlehem PA last May was epic. They were great in 2016, but this year they're even tighter. Joe Perry, Alice Cooper and Johnny Depp are the front runners of the band. Alice originally put it together to honor and tribute all rockers who died of substance abuse. "Hollywood Vampires" was what Cooper and all his friends in the music biz back in the 60's used to call themselves. They'd hang out at the Rainbow Cafe in L.A. and have many drinking contests and whatever other antics. Keith Moon, Jimi Hendrix, Jim Morrison, Harry Nielson...and the list goes on. Alice always says, "Out of all the people who walked into that place, I was the only one who walked out." Alice Cooper has been sober for about 15 years.
There are several new songs that were played at the concert. Originals such as "Boogeyman Surprise," and "I want Mine Now," and then new covers and tributes like when Depp sang David Bowie's "Heroes" and Jim Carroll's "People Who Died."
I was in the standing area almost right in front of the stage. I tried to get some decent pictures and videos, but my phone sucks. At any rate, it was an epic show, and there are great clips from it on YouTube.
"Schools Out/Another Brick in the Wall"--Hollywood Vampires, Borgata, AC, July 3rd, 2016(I was there too!)
"People Who Died" from Hollywood Vampires, Sands Bethlehem Casino, May 21
This message has been edited. Last edited by: Free Madness,
"Ultimately, the truth will come out in all of this and I will be standing on the right side of the roaring rapids. I hope other people will be too. I know the truth and if I had to walk away from all of it today, the job, the career, all of it, and go toodle-oo, then fine."

~~Johnny Depp.